JNETDIRECT
JDataConnect™
Robust / Scalable / ODBC Workhorse Compatible with SQL Server 2019
JDataConnect enables your organization to quickly connect Java applications to data sources for which only Open Database Connectivity (ODBC) database drivers exist. Now Microsoft Access, Excel, Microsoft Visual Foxpro, Clipper and other data sources can be leveraged from Java. JDataConnect adds a critical server component to traditional "desktop databases" and provides flexibility, performance, data security and stability.
JDataConnect's Features Include:
Simply replace your existing JDBC driver with zero code changes to your application.
Increase performance with connection pooling, even if you are not using a J2EE platform.
Empower system administrators with advanced query capabilities for secure database monitoring.
Simplified Certificate
and Key Management
Use the same authentication certificates and private/public key pairs as your secure server.
By leveraging the cryptography support of the host browser, the driver size remains small.
Full Strength
Encryption Keys
The SSL/TLS encryption protocol supports a range of full strength keys and cipher suites.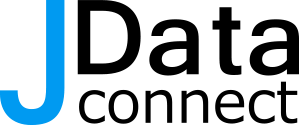 Current Version: 4.1
Software developers with the need to support multiple databases, including Oracle, DB2, and Informix, can select JDataConnect as a common data server. At the time of deployment, a simple ODBC configuration enables your Java application to run seamlessly on nearly any database platform.
JDBC 2.0/3.0/4.0
Java 1.3-1.6, Java7, Java8
Microsoft Windows 2000, 2003, 2008, Vista, 7, 8, 10, including 64-bit versions
Any database server which has an ODBC driver
Compatible with Windows Server 2016
"JNetDirect's staff has always been there to help with technical issues
both during testing and long after the sale."
Edward Rickter, DirecTV
JDataConnect Business License Pricing
$790
$1,350
$1,070
No Support or Upgrade Programs
DirectPath™ Support and Maintenance Program
AND
Major Version Upgrade Program
DirectPath™ Support and Maintenance Program
OR
Major Version Upgrade Program
Upgrades and Support
DirectPath™ Maintenance
And Support
Free minor release upgrade
Direct access to dedicated support engineers
Response within 1 business day
24 hour email response desk
Annual subscription basis
Major Version
Upgrade Protection
Immediate access to major release upgrades at no additional cost
Annual subscription basis
Available only at the time of product purchase